Press Release & Industry News
CPF buys US gateway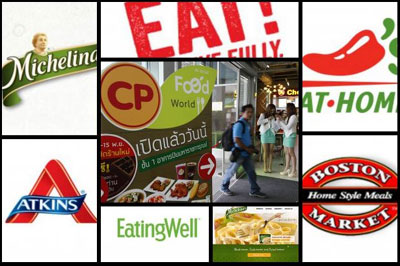 Charoen Pokphand Foods Plc (CPF), Thailand's largest food producer, has acquired the third largest maker of single-serve frozen entrees in the US for 38.16 billion baht (copy.07 billion).
Bellisio Group, which makes meals under the Michelina's, Boston Market, Chili's, Atkins, EatingWell and EAT! brands, is also the leader in the same segment in Canada, according to the Thai firm's statement to the Stock Exchange of Thailand on Thursday.

With four facilities in the US, Bellisio has "deep strategic relations" with leading American retailers. It also distributes its products to more than half of the US within 24 hours and nationwide within...

Please credit and share this article with others using this link:http://www.bangkokpost.com/business/news/1137708/cpf-buys-us-gateway. View our policies at http://goo.gl/9HgTd and http://goo.gl/ou6Ip. © Post Publishing PCL. All rights reserved.
http://www.bangkokpost.com/business/news/1137708/cpf-buys-us-gateway