Press Release & Industry News
French Pavilion at PROPAK Asia 2019 Meet the French expertise BITEC, Bangkok : 12th – 15th June 2019 at Hall 103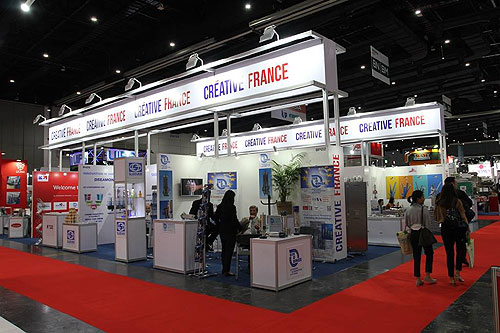 Business France will be running a French Pavilion at PROPAK Asia 2019, the 27th International Processing and Packaging Technology Event for Asia. This event provides a not-to-be-missed annual meeting for the professionals of the processing and packaging industry.
The world market and position of France:
In this promising industry, Franceoccupies a prominent position, being one of the world's largest exporters. French companies are particularly well known for their high standard quality service and their use of new technologies and innovations, which correspond to the current Thai market expectations. This year, Business France gathered 12 French companies of which some had exhibited and ideally realized the need of local market. Moreover, we also welcomed new exhibitors who are ready to offer their solutions. Altogether, the French Pavilion will be the perfect meeting point for Thai companies who are looking for quality and high standard solution for processing and packaging industry.
French Exhibitors in the Pavilion:
· CLEXTRAL
Turnkey processing lines that integrate extruders, dryers and ancillary equipment
· GECITECH
Manufacturer of flexible hoses and stainless-steel fittings
· HYDROLOCK
Specialized in "in container" sterilization in food and pharmaceutical industries
· KARLVILLE DEVELOPMENT
Pouch making & filling, shrink sleeve, tape handle and bundle equipment
· PAKEA
Designing and manufacturing paper converting and packaging equipment
· QUENARD
Expert in filing, capping, labelling and coding
· SCAIME
Weighing for automated systems, monitoring and measurement for industry
· SOCAPS
Worldwide leader in technical assistance in the Food and Beverage packaging industry
· STERIFLOW
Specialized in autoclaves for sterilization and pasteurization of food and pharmaceutical products
· SYNERLINK
Provider of state-of-the-art integrated packaging lines
· TECMA ARIES
Offering know-how in mechanization of corrugate, overwrapping and cartooning, etc.
· UNITED CAPS
Global manufacturer of high-performance plastic caps and closures.
If you would like more information about French Pavilion in PROPAK Asia 2019, please do not hesitate to contact us, Business France - Trade Commission of the French Embassy in Thailand.
Please contact : Wilailak LAKDEE – Trade Advisor, Agrotech Tel.: +66 (0)2 627 2180 [email protected]