ข่าวสารและข่าวในแวดวงอุตสาหกรรม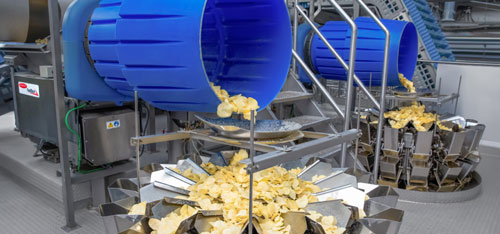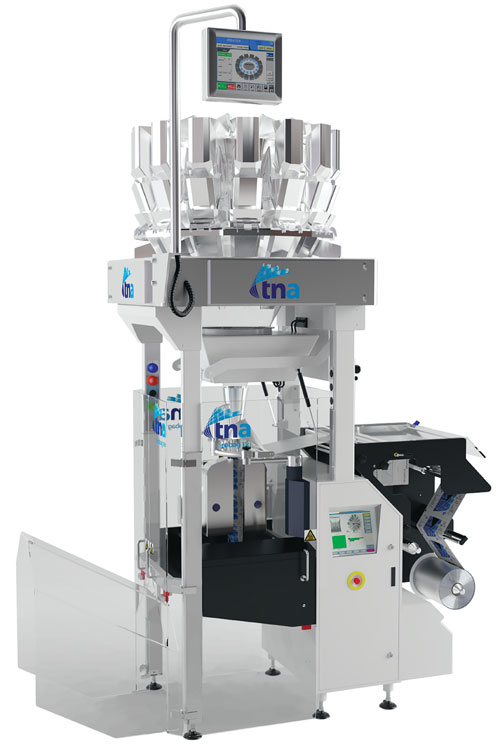 With the global food processing machinery market accounting for USD 49.5 billion and an expected growth of 7.3% to reach USD 93.5 billion by 2026 it is only apt over 220 companies from across the globe are heading to ProPak Asia in less than two weeks to exhibit in the ProcessingTechAsia zone.
According to Mr Justin Pau, General Manager of UBM Asia (Thailand) Co., Ltd, 'the exhibitors within the ProcessingTechAsia zone represent leading and reputable machinery and processing solutions from across the globe including Denmark, Japan, Australia, China, Spain, Germany, Vietnam, Korea, Philippines, United States, Singapore, Switzerland and many more.'
"We welcome many new exhibitors this year including Maruka Machinery (Thailand), Ammeraal Beltech, Bosch Thermotechnology, SKY Industry and Gala Industries Asia Limited but we would also encourage you to stop by long-standing exhibitors such as Emura (Thailand), Forefront Food Tech, FPT Food Process Technology, Hi-Cook (Thailand), Senta Pack Machinery & Services, Hitec Food Equipment, Ishida (Thailand), K&W Global technology (Thailand) and SKP Interpack." Mr Pau said.
While visiting the ProcessingTechAsia zone stop by the tna stand who are a leading global supplier of integrated food processing and packaging solutions with over 14,000 systems installed across more than 120 countries. The company provides a comprehensive range of products including materials handling, processing, cooling and freezing, coating, distribution, seasoning, weighing, packaging, inserting and labelling, metal detection, verification and end-of-line solutions.
Zaw Htoo Aung, General Manager — tna Asia, confirmed that 'This will be tna solution's sixth time exhibiting at ProPak Asia.'
"Asia is a key market for the complete line of innovative, turnkey solutions due to its immense potential for future growth. Following the recent acquisitions of FOODesign, Florigo and NID, tna solutions now offer food manufacturers an even wider portfolio of food production equipment for a range of applications including snacks, confectionery, French fries and fresh and frozen products. It is great to have the opportunity to showcase this at a premier event such as ProPak Asia,"
"The Asian food industry is changing rapidly at the moment. There are so many new product launches on the market that it is becoming increasingly challenging for manufacturers to keep up with the latest trends. As a single source supplier, we are well-positioned to deliver local food manufacturers forward-thinking solutions that can provide them with the flexibility they need to quickly change their production setup. Whether this is a seasoning machine that allows for quick flavour changes or a packaging system that can handle a variety of different bag formats on the same line, the less time manufacturers waste on changeovers, setups, cleaning or repairs, the more profitable they are and our solutions can help them achieve this." Zaw Htoo said.
tna robag 3ci rotary VFFS packaging system to be showcased on stand
tna robag® FX 3ci: a rotary vertical, form, fill and seal (VFFS) packaging system. Compact and easy-to-clean, this turnkey system is designed to package at top speeds from a single tube with triple rotary jaw action for a wide range of products.
Another leading processing company not to be missed is Heat and Control; a privately owned multi-national manufacturer of industrial food processing and packaging systems and is the industry leader for developing and implementing innovative customised solutions. For over sixty-five years Heat and Control has set the standard for food processing systems and today provides processing, product handling and packaging solutions for a wide variety of food products. Their systems and equipment help their clients to produce consistently, high quality food products, in large volumes, at high levels of efficiency.
Heat and Control has been serving manufacturing companies in food industry since 1950 and are specialists in providing turnkey processing and packaging equipment solutions. The company offers a comprehensive range of equipment to produce snack foods such as potato chips, corn-based snacks, nuts and legumes, namkeen and french fries along with coating, frying and cooking equipment to value-add to meat, poultry and seafood products. From concept, testing and installation, to after-sales service and support, our team of technicians, engineers and product experts have the knowledge to ensure your systems are up and running smoothly and are optimised for your product specifications.
According to Mr Ricky Ong, Sales Manager — Asia & Sales Team, 'Heat and Control have been a long-term exhibitor of ProPak Asia for closer to fifteen years,'
"As the premier packaging and processing show for the ASEAN region Heat and Control sees ProPak Asia as an important event to showcase our technology to the region, meet our existing customers and new prospects. With many Thai food manufacturers exporting their products globally, Heat and Control are well-versed with their own global footprint to share our wealth of experience and expertise," Mr Ong said.
"Heat and Control have been actively serving the ASEAN region since the 1970's with a sales office in Singapore and after-sales representatives throughout the ASEAN region. The company has an extensive network of local Agents exclusively representing and servicing Heat and Control equipment to assure local support to our customer-base,"
"We understand the needs and expectations of our customers due to our long history of supply and regular visits by our sales and service personnel. Opportunities include both traditional and new generation products which demand large volume production, consistent high quality, sanitation, efficiency and cost savings to customers." he said.
Generation FastBack Distribution System to be showcased on Heat & Control stand
With an extensive range Heat and Control will showcase a selection of their available equipment so that visitors can see first-hand the build quality. This will include their latest generation FastBack® Distribution system and the world's only true multi-spectrum metal detector from CEIA.
As exclusive representatives of industry leader, CEIA, Heat and Control offer their metal detection systems to the food and pharmaceutical industries. Representatives will be on the booth to walk visitors through their fully-interactive touch-screen display cataloguing the complete product offering of Heat and Control.
To be held from the 12 to 15th of June in Bangkok, Thailand, ProPak Asia has been serving the ASEAN Region for 27 years and is the regional hub for connecting packaging and processing manufacturers and suppliers. The organisers anticipate that ProPak Asia 2019 will showcase over 20,000 products and solutions across 1900 exhibitors from 50 countries within 9 zones over 4 days.
ProPak Asia is divided into nine targeted zones for visitors including ProcessingTechAsia, PackagingTechAsia, DrinkTechAsia, PharmaTechAsia, Lab&TestAsia, Materials Asia, Coding, Marking & Labelling Asia, Coldchain, Logistics & Warehousing Asia and Printech Asia. For more information, please visit www.propakasia.com
…ENDS…This media release has been written and distributed by UBM Asia (Thailand). For further information on ProPak Asia please email Wantita Porntanawong [email protected]