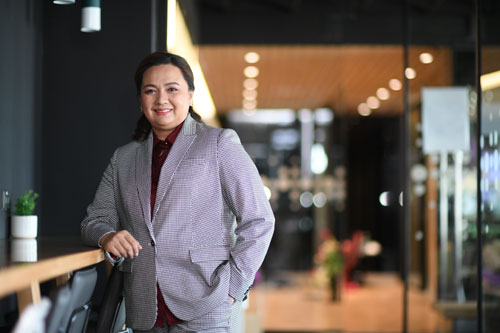 Informa Markets is organizing ProPak Asia 2021 during 16-19 June, combining on-ground, online, and hybrid events to create platforms for companies to connect to trade partners around the world during the Covid-19 crisis. The organizer highlights that VR, AI, and Digital Experience are promising sectors.
Ms. Rungpetch Chitanuwat, Group Director - ASEAN at Informa Markets, discloses that "The exhibition industry has been directly affected by the Covid-19 pandemic over 2020 to early this year. But we expect it to recover in March, a high season for the industry. With the Thai government's ability to contain the new wave of the outbreak, we expect Thailand to welcome MICE visitors again in the second and third quarters. This group of business visitors is considered more likely to have access to vaccines than general visitors. Besides, business negotiations still require In-Person communication."
For the market trends of the exhibition industry, not only are safety standards and epidemic control measures enhanced but trade shows will no longer return to 'Old normal.' Every trade event is developed into a more hybrid version, utilizing various technologies to ensure visitors' memorable
experiences. Promising technologies which will play a crucial role in the exhibition industry are as follows.
1. Digital Experience: Aside from virtual and hybrid events being on the rise, creating positive experiences and engagement for visitors via online platforms are crucial. According to a survey, 65% of trade visitors and 57% of exhibitors believe digital media still play a key role even after the end of the pandemic. Brands around the world are also adjusting themselves to create various forms of digital experience such as Digital Showroom.
2. VR: Virtual Reality (VR) is one of the rising technologies. The features in VR technology are suitable for the trade events as the technology can help create 3D simulations, such as machine demonstrations and manufacturing process simulations. These simulations can explain complicated stuff in more understandable ways. Users can also feel as if they are part of VR simulations used to demonstrate products and services in the previous ProPak Asia event.
3. AI and Data: Instead of event badges, facial recognition can enable registered visitors to enter the event venue immediately. Visitors' data is collected for headcount and measuring their interests. Moreover, voice recognition is used as a fast and convenient tool to translate different languages, eliminate language barriers at international exhibitions, and cut the cost of interpreters for international events. AI technology can also help analyze and enhance business matching. ProPak Asia will utilize AI technology to screen local and international trade partners and improve business matching using their data.
Meanwhile, Informa Markets collected comments from people who visited trade shows during the Covid-19 pandemic. The question is "Among in-person, virtual, and hybrid events, which one do you prefer?" The result shows 50% of respondents prefer in-person exhibitions. This demonstrates the importance of on-ground events and in-person connections. Therefore, this year's ProPak Asia emphasizes creating impressive digital experiences and enhancing in-person communication for international trade partners especially those in ASEAN. The organizer prepares personal assistants who speak different languages to facilitate visitors to both hybrid and online exhibition tours.
ProPak Asia 2021, the leading Processing & Packaging trade event for Food, Drink, Pharmaceutical, Cosmetics, and Consumer Products will be organized in 3 editions.
- Virtual Exhibition during 9-24 June 2021 at www.propakasia.com. This platform features a digital showroom and trade show to facilitate traders. Not only are exhibitors' information available, but traders can make advance appointments for virtual business negotiations and join Online Webinar & Panel Discussion that brings together globally renowned speakers.
- On-ground Exhibition at Bangkok International Trade & Exhibition Center or BITEC during 16-19 June 2021. This physical trade event brings together over 500 brands in the manufacturing, processing, and packaging industries to showcase their latest technologies. Business matching is among the highlights to support participating entrepreneurs.
- HybridPavilion - This edition of the trade show featuresinternationalexhibitor'sbooths at BITEC with interact viaonline platform.