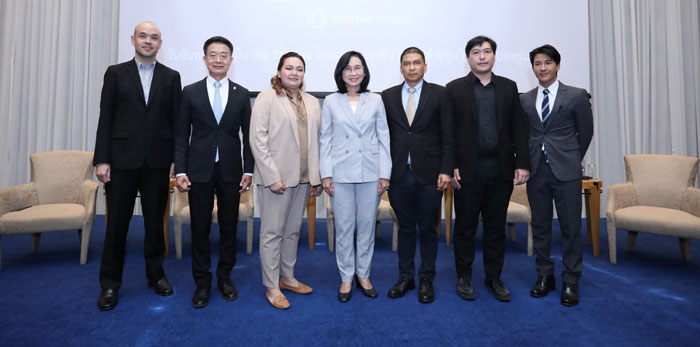 Informa Markets Thailand declared the launch of its flagship event, "ProPak Asia 2023," which is scheduled to be held on June 14-17, 2023. The event is a result of the joint efforts of public and private organizations, aiming to lead the MICE industry and support the Thai government's vision of establishing Thailand as a global MICE leader. The company anticipates its potential to drawover 50 percent of foreign exhibitors to showcase their latest technologies andinnovations in this event.
Ms. Rungphech Chitanuwat, Regional Portfolio Director - ASEAN, Informa Markets Thailand,stated that "the upcoming ProPak Asia 2023 event is a remarkable return for Informa Markets, as this year marks its 30th anniversary as a regional trade and innovation exhibition for manufacturing, processing, and packaging industries.It will be no surprise that the 30th anniversary of ProPak Asia this year will offer something special to both exhibitors and visitors. The manufacturingindustries will continue to be at the core of the ecosystem, encompassing processing steps to packaging to enhance the competitiveness of M-SMEs and soar them to the leading positions in the global arena while also forming Thailand as a hub for manufacturing high-quality and productive products."
Ms. Rungphechadded that "this year, with the easing of COVID-19 restrictions, we can confidently promote international travel and encourage visitors to attend the event. Thus, we will drive and promote the government's policy of stimulating the growth of the MICE industry by organizing events that attract over 50% foreign exhibitors for ProPak Asia 2023. The exhibitions are expected to create business continuity by attracting spending from both international and local visitors. On average, statistics indicate that visitors spend approximately 76,000 baht during their 5-day inbound visits. Additionally, there has been an increase in investment in several industries to introduce advanced technology and innovations that will strengthen the manufacturing segment.
At the press conference, it also announced cooperation with the government and a long-standing partner. The event was honored by alliances such as Dr. Chutima Iamchotchavalit, Governor of the Institute of Scientific and Technological Research of Thailand (TISTR); Dr. Visit Limlucha, Vice President of the Thai Chamber of Commerce and President of the Trade Association Thai Future Food; Mr. Charoen Kaewsuksai, President of the Food and Beverage Industry Group, the Federation of Thai Industries, who jointly cascaded information on various issues.
The 30thtrade and innovation exhibition for manufacturing, processing, and packaging industries ProPak Asia 2023will be held between June 14 —17, 2023, at BITEC Exhibition and Convention Center, with pre-registration available at www.propakasia.com.